---
Online Exams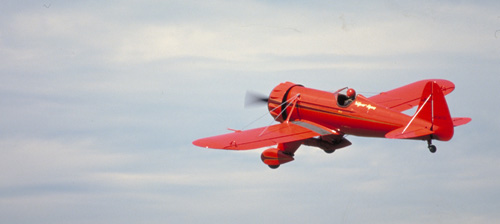 Available Online Exams
Student Pilot Permit - PSTAR
Private Pilot - Aeroplane (PPAER)
Commercial Pilot - Aeroplane (CPAER)
AME Regulatory Requirements (REGS)
General Information
A key requirement for success on any aviation exam is to devote specific time and effort to completing well written sample exams under simulated testing conditions. Our online exams authored by Michael J. Culhane, ATPL, offer a realistic, reliable way to verify readiness to sit the actual Transport Canada written exams. Our online exams are automatically graded, and answer keys are provided for every question, including cross references to our training texts. Our online exams are easy to access and have no access restrictions or limitations: users can complete our exams an unlimited number of times without any daily number-of-attempt limits and without any pre-assigned passing standard for access to further exams. Importantly, our online exams have been fully integrated with our existing texts so that every question in our online exams is fully explained by cross reference to our ground school course manuals: thus problem areas identified on the online exam can quickly be sourced and improved upon with further focused study and review where needed. This integration between our online exams and referenced training manuals provides the best and most logical method to self study for the latest Transport Canada writtens. Most important of all, given that the Transport Canada exams are now computerized, users that complete our online exams will find the experience of writing our online exams offer realistic transferrence value i.e. writing our online exams via the computer interface will emulate the same process of computerized testing as is currently used in the Transport Canada testing process.
Upon receipt of payment, we will send an immediate confirmation of payment. Then, within 24 hours, we will forward confidential user access name and password credentials via separate e-mail. Purchaser agrees as a condition of using our service not to transmit or divulge user credentials to other parties or to permit non-registered users to access our online exams using their credentials. Registered users are given 60 days unlimited access to the appropriate online exams, as counted from the day we e-mail user-name and password. Following this 60 day time period, access expires and users must re-register for another 60 day period if further access is desired.
NOTE 1: Those completing our online exams will require appropriate, current Culhane written test book to access the illustrations, charts and tables referred to in our online exams. As well, all questions have been cross referenced to the appropriate Culhane Ground School Course and as such, the user should obtain our ground school course so as to be able to cross reference any exam questions causing difficulty.
NOTE 2: The questions in our online exams (other than the PSTAR or AME) are unique and independent from our questions in our Written Test Books or Ground School Course training manuals.
---