---
Private Pilot Flight Training Guide, 2023 Edition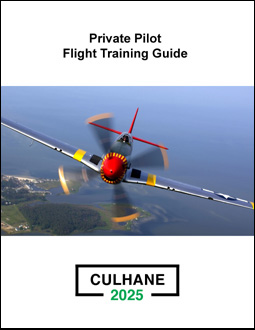 This innovative manual offers a valuable integration of all required training subjects that apply to the Private Pilot License for aeroplanes. In reaching the required standards, many sources of information are drawn upon, including, for each air lesson, Transport Canada mandated skills and standards, essential aeronautical background subjects, and flight testing requirements, all presented based on the skill and experience of your flight instructor. This manual draws together and organizes this material for you.
Each lesson is this manual is presented from the perspective of actual training sessions with a flight instructor, commencing as would an instructor with the lesson aim, motivational statement, review of required background knowledge, breakdown of specific air exercises for in-flight training, specific flight test standards that must be achieved for flight testing, along with hundreds of realistic oral questions and answers. This manual has been produced based upon the author's thousands of hours of experience as a professional flight instructor. By following the format in this manual, your flight training will be completed smoothly: you will save time, you will know exactly what will happen on each lesson, and you will be given the benefit of important tips and recommendations that will maximize your flight test potential. For a logical and effective integration of ground school training with flight training, this manual has been extensively referenced to our Private Pilot and Recreational Pilot Ground School Course, by Michael J. Culhane
228 pages, perfect bound. ISBN 978-1-895801-56-9.
Retail price: $74.95 CDN.
Note: All 3 of our Private Pilot titles can be purchased together as a Private Pilot 3-Pack for a special, reduced price.
Click here to order!